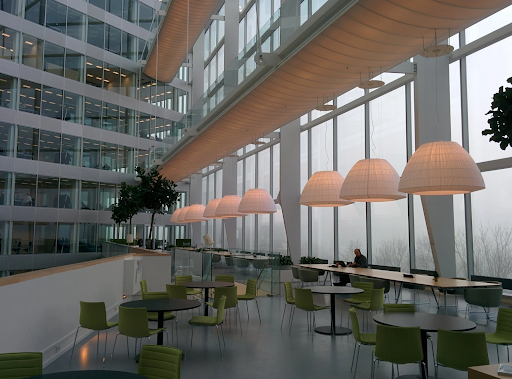 Modern office space is a place that is defined by a bunch of quality factors, including people and culture of the company, employee productivity, work efficiency and effectiveness, multifunctional areas, etc. All of these factors somehow depend on how brilliantly the office space is created – does it give importance to effective interior designing, well-organized bay compartments, comfortable seating space, and much more. 
These aspects decide the necessity of interior design and how it can bring change into the corporate atmosphere. You must have observed the unique office interiors in Delhi that focus on a conceptual idea of creating a comfortable space for the employees. Interior designing in the corporate sector has become one of the most vital elements because of the results companies have achieved in terms of productivity, employee satisfaction, and annual retention figures.
With practical interior design ideas comes the need to invest crucial time in space development planning. Since most corporate offices have a space crunch for employees, it becomes essential that your office considers providing ample space to your employees for better comfort and productivity. 
Importance of Considering Interior Designs for Office Spaces
Having your office space well designed and radiant has become prominent to attract potential employees and keep existing employees motivated. Luxury office interior design in Noida and Delhi focuses on creating a work environment that positively drives the mental health of your employees and essentially helps them grow. Let's briefly explore the significance of interior design in a corporate place.
A Cluttered Office Space Leaves a Negative Impression.
Many think that space development in office premises does not hold any significance. However, several studies have revealed that an adequate space to work and relax encourages the employees to expedite the work and showcase their true potential. On the other hand, a crunched, unorganized workplace would not only turn off an employee's mood but bind them to give a negative impression about the workplace. Not having sufficient working space can particularly leave your employees in low spirits. In addition, word of mouth would also be spread negatively about your company, which would not only restrict new employees from joining your company but also result in high-figure attrition.

Your Office Space Represents Your Business's Identity.
Sometimes, the way your office workplace looks is one of the factors that help people perceive your company. The face of your office must look prominent and attractive, and for that, it should be precisely designed with outstanding interiors. Most office interiors in Delhi are more considerate about the workspace design and try to incorporate a variety of color styles, eye-pleasing themes, pod-style seating arrangements, lighting, etc., to make it more alluring. Designing your office interiors helps you make it a viable place to promote the business identity in the competitive race. Moreover, it is a way to attract new clients and tie up better revenue deals with them in order to reach scaling heights.
Workplace Design Can Help Retain the Employees and Enhance Their Productivity
As we have discussed that well-designed office interiors are a plus point for increasing employee efficiency, let's understand the reason behind it. Imposing an office atmosphere that is pleasing to one's sight and having comfortable seating space is often a privilege to the employees. In return, they tend to work harder towards their goals and increase their daily productivity figures. Designing the workplace is especially vital for reducing the attrition graph of the company as employees would feel content if their workplace is creatively well-designed. You can hire professional interior designers for that purpose that render services for luxury office interior design in Noida. Consequently, it will help you enable your office to improve employee efficiency.
A Well-Lit Office Space Can Reduce Employee Absenteeism Rate
Ambient lighting plays a significant role in highlighting even the minute details of your office interiors and significantly impacts an employee's absenteeism rate. For instance, if your office bay does not have the right amount of lighting and color themes, it can stress the employees' eyes, which could be strenuous and impactful to the company. Primarily, it results in your employees taking sick leaves due to chronic headaches and dull eyes. Thus, it is crucial to install ambient lighting in your office premise as part of the interior designing journey in order to improve declining employee attendance.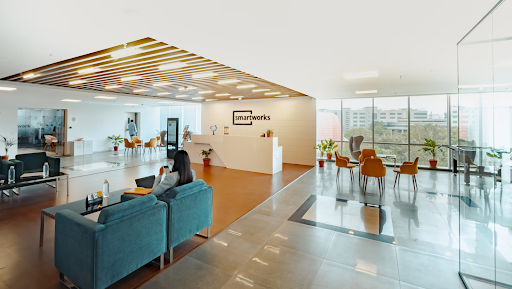 A Well-Organized Interior Design Can Help Optimize the Available Workspace
Making use of the available office space and developing it into a well-organized workspace is what an interior designer does. It is indeed feasible because optimizing the available area rather than creating additional space would be less time-consuming and save money and effort as well. Since you would better know the specifications of your office space, molding it into well-organized interiors would be a piece of cake with the designers' assistance and expertise. Moreover, you can guide the interior designing team to efficiently plan the design and make aesthetically pleasing interiors.
Is It Worth Hiring an Interior Designer to Modify Your Office Space?
Most businesses spend lavish amounts on corporate interior design but cannot decide how to proceed with it. In such cases, hiring an interior designer can be an excellent option for creating a charming space for your office workplace. Since they have the right expertise and field experience, they can project creative ideas into your office design to make it attractive and soothing for the employees.
Conclusion
Focusing on optimizing your interior workspace design does not only impact your brand image but also influences your employees' moods. AIA India knows very well about it, and that's why they strive to bring out the best interior design for your office premises with an aim to create a pleasant working atmosphere for your employees. With their readily available modern office designs and innovative ideas, they can be your ideal solution for developing adequate seating space, comfortable style, and a productive workplace. You can get variable quotes from them and select a suitable interior design plan to renovate your office interiors in Delhi. Book an onsite visit from their website or request a callback from their design team to discuss your needs and ideas regarding your corporate space.