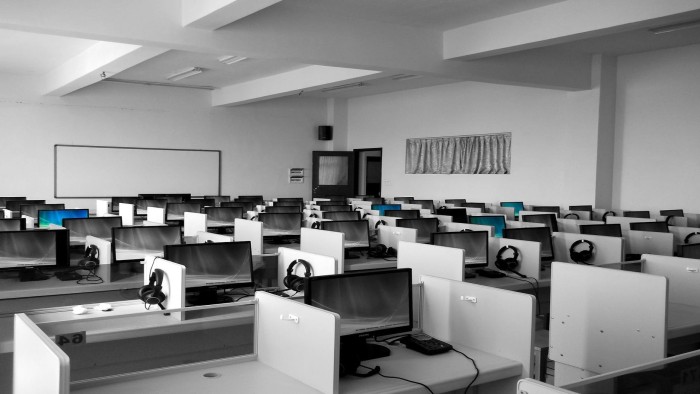 It has been more than two years of the arduous months of lockdowns, increasing death tools, vaccination, and a devastating effect on businesses. During these two years, most businesses have shifted to a work-from-home culture during the tough times as COVID-19 has thwarted people from going to offices.
But with the ease in lockdowns and with the reducing effect of the deadly virus, people have slowly started going back to offices. Even now, businesses are wary of the spread of the virus and therefore, they are using proper safety measures. However, now, there is also a need to flock from the traditional workplace to a blended workspace
With people missing culture, collaboration, and communication in the WFH model, when everyone starts coming back to the offices, they need both WFH and in-office environment on an even keel and this is where a blended workplace comes into the picture.
Here, we have outlined different ways to design a blended space and let people adapt to the new normal in the most precise way possible.
Split your Office Interior into two Zones
Revising space planning has become crucial for all companies, especially when they are looking forward to providing a more balanced working environment for everyone who is returning back to the office culture. Here are the two zones that you can create in your office while planning for office interior decoration in Noida.
Active Space
Active space is just what it sounds like- the part of an office that encourages employees to lead a healthier and more active lifestyle. But this doesn't mean you need to install a gym on every floor of your office while planning for office interior decoration in Noida, it means giving different office furniture options to make employees more active.
Most employees spend a large portion of their office hours in the seated posture and this is what we need to change. By giving different furniture options to the employees, you allow them to stand, lean, or lay down while working.
Breakout Space
The simplest definition of breakout space is a space in the office that has no predetermined purpose. From being as complex as experiential space employees to being something as simple as two chairs with a table, a breakout space can be many things.
Breakout spaces should be a quick fix to an immediate need and every office should accept such spaces while planning office interiors in Delhi with alacrity. A meeting has just ended and three people need to discuss something but instead of crowding around someone's desk, they simply breakout into a space for 15-20 minutes.
Give your workspace a Makeover
Apart from separating the workspace into two zones, you must make sure that the overall look, needs, and innovation of the workspace have been taken care of and this can be done only by planning for a workspace makeover while working on office interiors in Delhi.
Here are some ideas that can use for a workspace makeover:
Create Privacy Pods for your Employees
Working in the office is not always about socializing with others, sitting on someone's desk, and passing on snacks to the person sitting next, sometimes it is also about having some private space, and with the virus still lingering around, this private space has become crucial.
The best way to offer a private space to your employees is to equip the office with privacy pods. It is the best way to have an even keel between choice and control and that too without interfering with the traditional construction of the office.
Lounges for employees to take breaks
The employees must be present in the office for 7-9 hours but this doesn't mean that they work continuously without any break. However, instead of making them sit on a simple table and chair during a break, you should offer them a proper lounge where they can wind down for a couple of minutes.
If you are thinking you need to go extravagant with the lounge idea then you are completely wrong. There are many economical lounge ideas that can be implemented in your office for giving some space for employees to wind down easily.
Create Client Zones so that meetings can take place productively
A proper space in the office needs to be dedicated for meetings with the clients only as this is a crucial part of the company and it needs to be done in a serene and productive environment. But instead of going with the traditional meeting rooms, you can become a little innovative.
There are many new meeting rooms ideas that can turn the simple meeting rooms with long tables and chairs beside them into something that succumbs you to be more productive and give positive results.
Quiet Zone
Not everyone in the office wants to socialize all the time. Try adding a couple of quiet zones in the office where introverted employees can have their time instead of sitting in a space filled with people and discussions.
This gives employees a moment to rest and recharge and they can even meditate in such a place. When you plan for office interiors in Delhi, make sure to ask the interior designers to add a quiet zone in the office.
Create Collaboration Zones for your employees to foster relationships
By creating collaborative zones in the office, you encourage employees to bounce ideas off each other and solve problems as a unit instead of an individual entity. Such types of spaces inspire innovation and creativity and this is why they should become inherent to office designs.
The best way to have an even keel of both work from home and office environment in the office is to shift to a blended workspace and to make this shift easy, you need an experienced interior design company like AIA India. Transformation and innovation is our passion and that's why interior designing is inherent to us. Just book a call with us and begin the journey of transformation on the right foot.