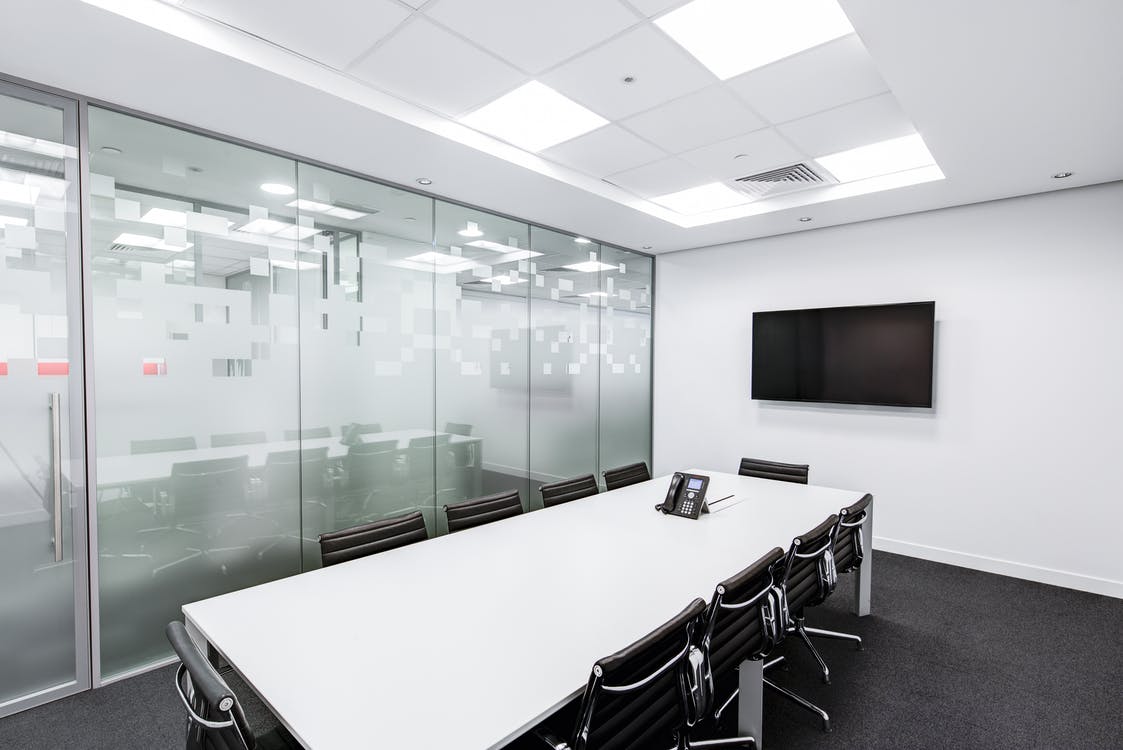 Commercial interior design is not a new concept in the market. Still, it has become a trendy issue in the past few years, particularly in the wake of the lockdown, as individuals grow more concerned with creating a pleasant and secure workplace. In 2022, several commercial interior designs in Gurgaon concepts will make all office buildings and other workstations more comfortable and stylish.
Individuals are increasingly tempted to get an interior design that matches their property. Many interior designers include the interior design trend in their workspaces, which is an excellent option to stand out. 
What is included in commercial interior design? 
The phrase "commercial interior design" refers to designing a business location; The design encompasses a wide range of interior commercial surroundings and areas, including retail spaces, offices, lobbies, restaurants, and other places for public use. The major objective of commercial interior design in Delhi is to increase communication inside a firm or facility. This design may include several tasks, such as interior refurbishment.
Top 10 Commercial Design Trends For 2022
The COVID-19 pandemic resulted in millions of employees working from home. As a result of the difficulties associated with managing remote or hybrid workforces, many businesses are attempting to entice and retain employees in the office. However, many people appreciate the discipline and sense of community that a workplace may give but are unwilling to sacrifice the conveniences of home. 
The developments in commercial interior design in Noida reflect these issues. Examine the latest trends in corporate design and how organizations utilize furniture solutions and other design aspects to create a welcoming and productive environment. 
Recreate Comfort Level With Resimercial Furnishings

About the merging of residential and institutional design principles, the word "resimmercial" has gained widespread currency to characterize the interiors of modern corporations. Workers are accustomed to conducting business from various locations and environments, including the sofa, the armchair, the dining room table, and the kitchen table. It is essential to duplicate this level of comfort and give alternatives for work settings that appear more like home to attract and retain people. 
The majority of our team members are used to working at individual desks. Many modern workplaces provide employees with their own private "me" areas rather than a communal "we" area. Workers may pressure businesses to improve their working conditions by offering amenities similar to those found in private residences.
Warmer Neutrals For Inviting Atmosphere
After years of utilizing light gray walls, flooring, and cabinets, designers are now employing richer, warmer neutrals to create a more relaxed, homely, and inviting environment. Even when gray is utilized, it will not have the formerly favored cold, sterile appearance. Gold, sage green, faded indigo, and desert tones are included as accent colors, whether in the form of accent pieces or accessories. 
Nature-inspired Themes And Elements
In 2022, themes inspired by nature will continue to be trendy. Light-colored and rustic wood treatments give an office a warm, natural atmosphere. Frequently, accent walls, furniture, flooring, and cabinets are made of vinyl or composite materials that are simple to clean and durable for commercial uses; Out with dust-attracting artificial plants and in with lush, live vegetation that softens the appearance and improves air quality. 
Geometrical Shapes Creates A Whimsical Look
Plaids, polygons, diamonds, insignias, and other geometric forms contribute to a playful and refined design. Larger patterns will be utilized as highlights and integrated into statement objects, walls, and flooring. 
Advancement In Commercial Fabric Technology
In the past two years, businesses have prioritized cleanability and infection control, ushering in a new vinyl era. However, flat, slippery surfaces are becoming obsolete. As a result of advancements in commercial fabric technology, businesses may enjoy the appearance and feel of textured upholstery while readily cleaning surfaces. The addition of visual depth is not limited to furniture. Textured wallcoverings, window coverings, and other furnishings contribute to the office's cozy, eclectic appearance. 
Sustainable Designs For Reduced Environment Footprint
Many businesses have made it a top goal to lessen their influence on the environment. Suppliers of office interior furnishings and finishes are making greater efforts to provide products that support these goals. Aeron chairs are made from recycled plastic, contributing to the annual eradication of an incredible 234 metric tons of ocean-bound waste. Certain market leaders deal in carbon-neutral carpet tiles and premium vinyl solutions for commercial spaces. As a result, environmentally-friendly products are becoming more competitively priced and more within reach of the average business.
Strategic Placement Of Artwork And Decorative Elements
Pillows, decorative rugs, soft drapes, artwork, and many accessories are currently used to decorate office environments. Again, including these domestic characteristics in employee workstations creates a sense of belonging. Utilizing local artists and photography that reflects the community is a bigger focus, and branding on etched glass, dividers, and wallcoverings is rising. During the planning phase of a remodeling or building project, the strategic placement of artwork and structural, ornamental components is vital. This helps ensure that all design elements are considered early on. 
Exclusive Sound-dampening Features
While open floor plans have not lost their appeal, good leadership is necessary to ensure productivity. Curtains in glass-walled meeting rooms, work cubicles, and other areas serve many purposes: decorative accents, sound buffers, and privacy screens. Panels of advertising fabrics installed on rails for easy opening and closing are inexpensive and useful for making spaces adaptable. Carpets, couches, and other soft furnishings can be used to absorb sound in addition to aesthetically pleasing acoustic wall or ceiling panels.
Establishment For Renovating Outdoor Spaces
There has been a recent uptick in the popularity of doing work on one's balcony, patio, or a picnic table. Companies are renovating outdoor spaces to provide an additional option for employees to work in an environment where they may be most productive while also taking advantage of the pleasant weather. Also, these spaces are great for brainstorming and teamwork. The moment has come to do away with picnic tables and replace them with functional and aesthetically pleasing outdoor areas for employees.
Natural And Auxiliary Lighting
Another possibility is to bring the outside inside by utilizing natural or artificial lights. Studies indicate that natural light increases worker productivity and contentment. In addition to changing windows, many methods boost natural light. Strategically positioned mirrors may have a profound effect on a space. The choice of furniture may also make a difference. Consider using glass tables and softer wall hues to retain an airy, light atmosphere. The placement of your furnishings is also crucial. Don't forget that keeping your windows clean is the quickest method to maximize the quantity of light in your area. 
Guidelines for Profitable Commercial Interior Design
In terms of interior structural elements, the simplest way to ensure the easy conversion of interior space is to keep them flexible. It is advantageous for for-profit businesses, such as retail stores and offices. 
The same may be stated for any commercial facility whose interior layout and architecture allow for frequent conversions and alterations. 
Engineering Implementation 
In the business sector, an efficient technology implementation system is essential. During the planning phase of commercial interior design, telecommunication equipment such as telephones, computer networking, television, and overhead media should be given adequate attention and thought. 
Whether digital control is centralized or decentralized, a well-thought-out integration strategy is a regular necessity. The objective is to enhance the convenience and effectiveness of visitors and staff in their respective areas of responsibility. 
Last but not least, in the building of any structure, safety is the most important factor, and interior design should prioritize safety elements. No safety rules should be compromised for the sake of innovation. It is a legal and ethical necessity for the interior designer and the customer. 
Keeping your commercial space current with these commercial interior design ideas will help you remain competitive in your sector. Additionally, it provides a sense of security and a healthy workplace for all your employees. 
In a world of increasing connectivity and frequent contact, the modern worker is no longer ready to remain confined in a small cubicle with no access to natural light, open spaces, vegetation, or even social zones. Firms are modifying their interior design layout to include more open workstations to take a more collaborative approach. Employees are energized by the unusual and thoroughly renovated facility, which also attracts consumers. Therefore, the appearance of a commercial office in Delhi is essential to the success of any organization.